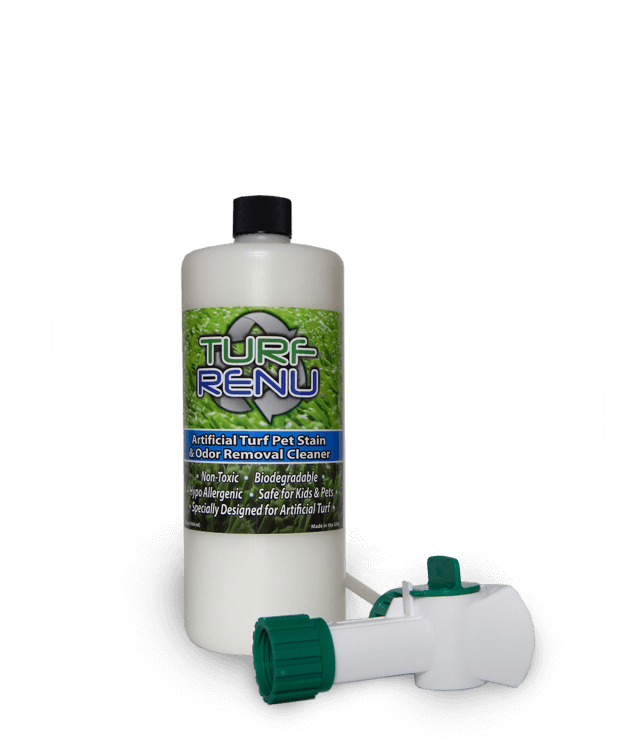 Turf Renu Turf Freshener
Keep your artificial grass at its best with Turf Renu.  Turf Renu is a premium pet stain and odour removal cleaner that was designed with your family in mind.  It is 100% environmentally safe and biodegradable with no harmful or toxic ingredients.  With Turf Renu you can even spray your grass while your kids and pets are playing.  Unlike other turf cleaning products, the Turf Renu is a hypo-allergenic product to keep you sane in the summer seasons.
Turf Renu can be used in an unlimited number of applications aside from artificial turf including:  bathroom floors, multi-purpose fields, commercial turf, sink drains, septic tanks and grease traps to name only a few.
If you want to keep your family healthy, and your turf in perfect condition -  you need Turf Renu.
Available in 32 oz bottles that attach to your garden hose for application.
---
---
More from this collection